Removals Monument with expert EC3 Man With a Van hire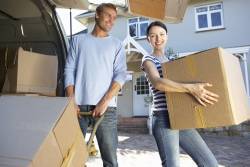 Having those smaller light removals dealt with can be a bit of a catch 22 for many movers – do you engage a full removal service, or do you try and fit the new fridge or cooker into the back of your car and take it home yourself? There's a much easier way courtesy of Monument Removals – our EC3 man with a van service can help you deal with those logistic difficulties we all experience from time to time. A call to our customer service team on 020 3743 9082 and you could have a man and a van deployed to you within an hour, ready to take your new heavy objects to wherever they need to go.

Many customers of ours have trips to the furniture store to contend with, and completing these and all the associated deliveries of goods can be a bit much for your family car. Plus, when new furniture goes in, old furniture often goes out and accomplishing that alone can be a real chore, and it's a real cause of sciatica and other back problems experienced by many British people. The help you can obtain from our movers really can make all the difference. If you contact us on 020 3743 9082 you can book one of our handy movers to come and help you, along with appropriate removal transport to enable you to complete all the deliveries of furniture that you need to.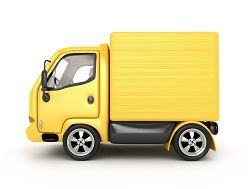 Our removal company has a fine collection of moving vans that can be used for all kinds of purposes and you could easily hire one from us at very little cost by calling 020 3743 9082 and making a booking. We can send them to you with a removal specialist ready to deal with your removal needs. Our removal vans are very clean and spacious and even the smallest models we have are expansive in terms of volume, much more so than the Fiat Punto! You can usually accommodate white goods and most furniture items in our smallest models and they come with ramps and trolleys to help you load up, unload and slide in your goods easily.

The real value of our Monument man with a van service is the skill and agility of our movers. Our staff are very well trained and have the acuity to deal with absolutely any kind of haulage and lifting of heavy items. We can manoeuvre objects into and out of narrow doorways, down corridors and up and down staircases and our assistance in matters such as this can really be of benefit to customers who are not used to making these kinds of deliveries. What's more, our EC3 movers can really pull out all the tricks of the trade to assemble and dismantle furniture items and have the skills to do this in quick time, as well as helping you pack things up that need moving in our vans.

Monument Removals serves all manner of customers with our Monument man and a van service and it doesn't matter who you are or what you need. We have provided valuable help to companies needing to make urgent deliveries of stock, individuals furnishing or de-cluttering properties and requiring suitable transport and an extra pair of hands, and on a different plane, we can deal with tenant and student moving where heavy duty furniture isn't a big part of the equation. Whatever your needs are, you can depend on us to have a man and van available at any time of day as we work flexible shifts including late evenings. Call us on 020 3743 9082 to arrange your delivery time.