EC3 Removal Companies for all Monument Removals: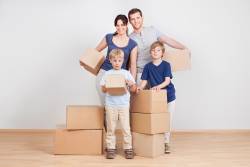 There are few removal companies Monument has to offer that are better than Monument Removals and it's quite extraordinary that we are not just specialists in one area of removals, but in all of them. Our removal company is a full services provider and we aim to offer the best and most affordable moving service for all manner of customers. You can engage us at any time by contacting our customer sales team on 020 3743 9082 and we'll take you through the many options we have for you when you are planning on moving in London.

In EC3 removals are hard to pull off at any time of day – it is a central and busy district of London and it means that when you are moving you need to avoid making mistakes or incurring unnecessary delays. It's a good job therefore that our removal company is the most efficient and careful removal company you can possibly employ, and our movers have a long experience of dealing with moves in Central London, at all hours of the day and night. If you want experience and talent on your side, you need only call 020 3743 9082 to bring in our handy movers and sleek removal vans.

There are few EC3 removal companies that really do have the best tools for the job. We waste no resources in buying the very best removal vans on the market to make sure that customers are being moved in secure, efficient and reliable vehicles. Aside from this, the speed and confidence of our moving team is a real asset, as is our general knowledge of London and extensive knowledge of all things removals. Making sure that everything is planned to the last detail, and carrying out that plan with skills and acuity, our moving team is the most talented and able you will find anywhere in the UK and we can deal with any move, anywhere at any time.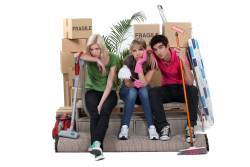 You can count on Monument Removals to help you with all aspects of moving and that includes packing everything for you. We can source out all the packing materials you could possibly need when you are relocating, including thick cardboard boxes, bubble wrap, tissue paper, plastic binding and particularly useful aides such as temporary wardrobes for all your clothes and furniture covers to keep your mattresses and chairs protected whilst they are being exposed to the elements, and our very clean removal vans.

If you contact us on 020 3743 9082 we'll tell you about the storage assistance we can offer you also – many London customers require storage, particularly as properties in the centre often lack this space and having somewhere accessible and secure can be a real advantage to you. Businesses also use our storage services as well as Monument house movers, and you can book it as part of your move with us – we can give you the space and the transport to get you and your belongings there.

When you call 020 3743 9082 and speak to our customer services team, we can not only give you a series of options, but also a free quote on a no-obligation basis that includes the cost of insurance cover for your move. We are more than happy to speak with you further face to face if you feel you need extra care and attention in planning your move and our movers will discuss any ideas or requirements you may have. If it matters to you then it matters to us and our goal is to make sure that you are happy and comfortable when moving with us.