The best Monument Storage Solutions for your EC3 Removals needs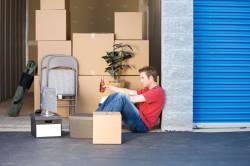 One thing people don't always take into account when moving house is the fact that their property might be a little too voluminous for the apartment or house they are moving into, and when that happens you face a choice between living on top of everything or storing some items in an alternative location. Monument Removals can help you arrange EC3 storage when you are moving house, and our man and van removal services can give you easy transport to and from the storage space we are able to rent to you. If you call us on 020 3743 9082 you can arrange for us to give you a number of useful storage options you'll be able to rely on when you are facing a shortage of space.

We have primarily storage rooms in our compound, which come in a range of sizes and are perfect for many customers storing household goods, or random materials and knick-knacks. There are larger rooms also for furniture items, and some of them are as big as whole rooms – companies storing unused office equipment or computers are often quite keen to hire these. The space you pay for can be used economically and if we feel it is better for you to have a smaller room then we will tell you rather than have you paying for space you don't need!

Our storage compound is very accessible and you can get everything in and out very easily, which is always an advantage if you are moving heavy boxes or furniture. We have loading bays removal vans can back on to and ramps and trolleys which can be wheeled straight into the corridors or the exceptionally wide elevator. Whilst this part is easy, getting in is reassuringly difficult and this gives our customers peace of mind that their property is in safe hands. Every customer has a pass code, known to them only, and you cannot get into the compound without it. The passcode also activates the alarm on your storage room when you leave, and there are padlocks, CCTV cameras and security guards aplenty to really give you that security.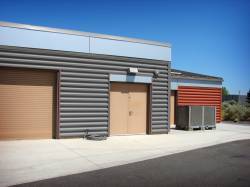 Monument storage compounds don't come any better than ours and we think of all the little things that you might not expect us to. You can for example buy packing material from us if you need to get your hands on some thick cardboard boxes, bubble wrap, plastic binding, padding, tissue paper or boxed wardrobes. We have all of this and much, much more in the shop that is situated on site and you can buy padlocks and other security items you may require for your belongings.

Many other EC3 removal companies leave you in the lurch and expect you to organise your own storage but Monument Removals does it all for you as part of your deal with us – you only need to let us know when you call 020 3743 9082 that you require some Monument storage space and we can build this into your quote along with transport to get you and your items there. You can call 020 3743 9082 at any other time to get a man with a van to empty out your storage room when you don't need it any longer, and we don't charge a minimum term or anything to keep you in there – we understand that all customers have different requirements and we do our best to accommodate them all.
Call 020 3743 9082 to book your storage rooms with us and you won't be disappointed – helpful staff and a safe haven for your goods!